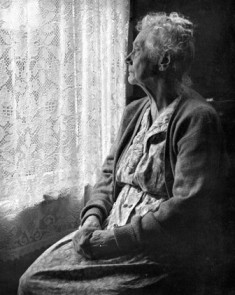 A Meyersdale, PA woman faces a misdemeanor charge of neglect of care of a dependent person stemming from allegations that she neglected an elderly woman in the early stages of dementia.
According to an article published Nov. 10 on DailyAmerican.com, the caregiver is also charged with recklessly endangering another person and simple assault charges for allowing an 82-year-old woman to suffer bed sores that developed into blood poisoning.
The elderly woman was taken in at the caregiver's personal care home in February 2006. According to court documents, the elderly woman could not communicate and was not able to perform tasks for herself, such as eating, using the restroom, or walking and dressing without assistance.
According to a probable-cause affidavit, the caregiver dropped the elderly woman off at a local hospital, without offering any medical history or information regarding the elderly woman's condition. The elderly woman's family was notified after being tracked down through medical records.
Police said that hospital staff determined the elderly woman suffered from bed sores on her left and right heels, left hip, buttocks, and back. According to court documents, she suffered from blood poisoning brought on by stage 4 bed sores, the final stage of severity. Medical staff told police it would have taken eight to 10 weeks for the bed sores to reach that level of severity. She died July 7, 2003.
The caregiver said she moved the elderly woman and propped up her feet to alleviate pressure and to treat the sores. She also denied the sores reached stage 4.
Authorities say the caregiver will probably be arraigned in Somerset County court in January and her trial placed on the trial docket for March.
"It is very difficult because of the circumstances surrounding that are bad things happening to elders and the decision of when it moves from an unfortunate situation to a criminal act," said Nils Frederiksen, deputy press secretary with the attorney general's office.

Nursing homes are often a good solution to helping aging loved ones who may not be able to take proper care of themselves. Neglect does not happen in every establishment, but it does happen and sometimes when you least expect it. The attorney team at O'Connor Law can help you protect the rights of your loved one. Contact us for a free initial consulation.