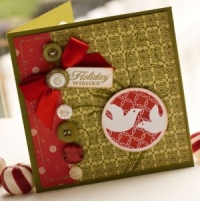 The holidays can be a difficult time for people living in nursing homes and rehabilitation facilities. But an article on KenoshaNews.com shows that there are many ways that relatives can lift the spirits of aging loved ones with some simple holiday gifts.
Judy Geiszler, executive director of Kenosha, WI's Golden Living Center says, "Create books with pictures of them and pictures of family members." Some facilities have computers that residents can use. Geiszler continued, "If you can't bring pictures in, send them on CDs. We'll show them on the computer. Or send them to their personal email accounts, and we'll help them look at them." Recent photos can make nursing home residents feel like they are participating in family events, such as birthday parties, graduations, and weddings.
Geiszler suggests aromatheraphy gifts, such as cuddle pillows with soothing scents like eucalyptus or lavender. "These scents help make them feel more relaxed," said Geizler.
Other gift ideas include:
Decorations that can be hung in residents' rooms, including family pictures and holiday cards
Blank cards with stamped envelopes with the nursing home resident's return address already affixed
Quilts, blankets, or pillows
Calendars marked with special occasions
Gift certificates to the facility's beauty salon for a haircut, style, or manicure
Of course, visiting and spending time with a loved one in a nursing home can be one of the most special gifts of all. Happy holidays!